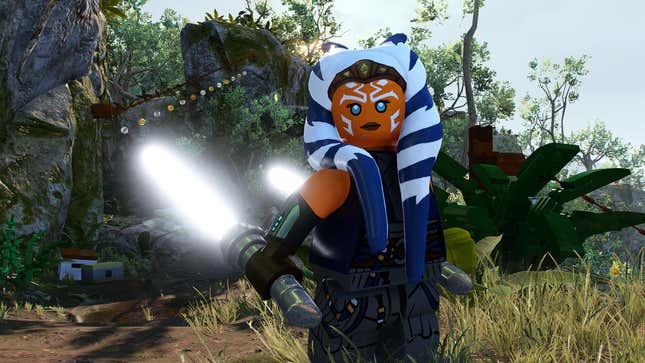 The school has closed, the gym classes are over, swimming's done for the year. Everyone else calls it a holiday—for you, it's full-time parenting. But there is hope! Hope in the loving arms of video games. Yes, as child-raising experts, we here at Kotaku are here to say that the best thing to do is just sit them down in front of a screen. But, and it's an important but, sit down with them.

We've created this list with the help of the Family Video Game Database, a neat web tool that lets you curate bespoke lists of suggestions to play with your particular flavor of child. With a heavy focus on accessibility (you can select for reading levels which is a godsend), the site lets you ascribe the peculiarities of your kids, and then generates games you might want to play. This is not a commercial, by the way! We teamed up with them last year, because this project by games journalist Andy Robertson proves incredibly useful. The site helped us out in picking Kotaku's suggestions here. Seriously, it's very good.
Hopefully you'll find something that looks appealing for your family in this updated list, and if not, then, uh, go outside?