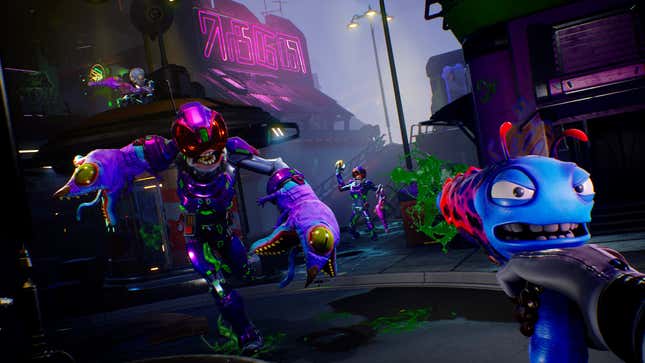 From start to finish, High on Life is a riot of a time. The game's unique, wise-cracking guns, fun platforming, and Rick and Morty-esque humor combine for about 16 hours of gaming time well spent. That said, once the campaign wraps up and you've explored some of the hidden areas, there isn't a whole lot else to do.
After the final boss, it's about time to move on to a new game. But which to choose? High on Life taps into a few different styles of games: Absurd, meta humor and commentary, easy pick-up-and-shoot shooters, quick platforming, and games with clever weaponry and mechanics. Another comedy game is an easy follow up to Squanch Games' latest Game Pass hit, but you might be interested in something a bit more thought-provoking. Or maybe you'll want a shooter that messes with the standard formula a bit.
With a game that references so many other games, and so often, there's a lot that pairs well with High on Life, so here're 12 other games with some similar vibes, both comedic and serious, to jump into.