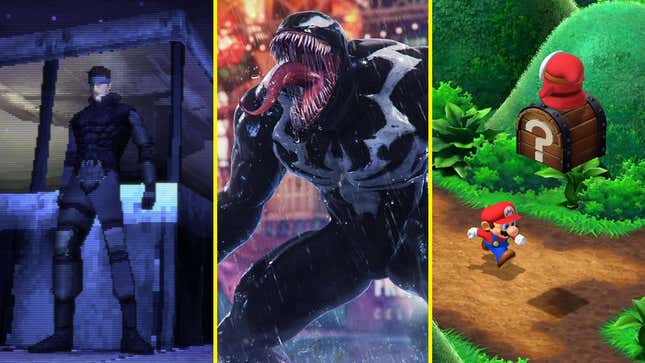 November is flying by. Just yesterday it was Halloween, and now we're already less than a week away from Thanksgiving. What are you feeling thankful for these days? I'm feeling pretty thankful that 2023 still has so many good games left for me to check out. The only downside is they're all distracting me from Alan Wake II. Here's to one more weekend of procrastination on Remedy's spooky mindfuck.

Everything we're about to recommend below is grade A gamer rocket fuel. If you're out at the store and see any of them hanging out on the shelves you have my permission to do a smash-and-grab and run back home screaming to your PC or video game console of choice. Just don't use your one phone call to blame me when you end up in jail. (Another thing I'm thankful for: sound legal advice.)
Anyway, read on for eight (more than eight, actually) games we'll have humming in the background while we prep that turkey.