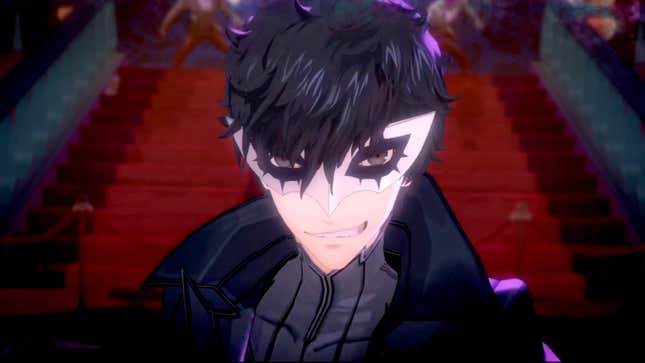 Developer-publisher Atlus is reportedly raising the annual salaries of its Japanese staff by 15 percent, a move that is the total opposite of what's been happening across the U.S. labor market (and the games industry specifically) for months now.
6 Things To Know Before Starting Persona 5 Tactica
Read More: The Next Big Wave Of Video Game Layoffs Is Here [Update]
Buy Persona 5 Tactica: Amazon | Best Buy | GameStop
According to a press release machine-translated by Game Developer, the Persona and Shin Megami Tensei creator will increase the base (monthly, apparently) salary of new university graduates from 257,000 yen to 300,000 yen ($1,981 USD) alongside bumping the annual salaries of all employees by 15 percent in April 2024. Apparently the move was made to make the company more attractive and competitive for global talent, as well as retaining current staff in the hopes of expanding its operations to create a workplace where employees can "perform to the best of their ability through stable income."
"Additionally, due to strong overseas business development, starting in fiscal 2021, we will be paying performance bonuses funded by worldwide profits," Atlus wrote in the press release. The company noted that thanks to the worldwide recognition its games have garnered, including Etrian Odyssey Nexus and Persona 5, Atlus intends to make a "major revision" to its compensation structure to bolster game development and sales performance. In other words, it sounds like Atlus is taking its profits and reinvesting in its business.
The same can't be said for a bevy of other developers throughout the games industry, which have been rocked by widespread layoffs and studio closures as the job market contracts due to "economic headwinds" and similar excuses CEOs tend to trot out. You'd think they'd also care that happy employees equals more productive employees.
It's worth noting that game developer salaries in Japan are considerably lower than what we're used to here in the U.S. According to the job tracker Glassdoor, the average salary for a Japanese game developer is approximately 5,230,356 yen. At current exchange rates this is just shy of $35,000 USD, which is about $55,000 USD less than the average developer salary in the U.S.
Kotaku reached out to Atlus for comment.
Read More: Persona 5 Tactica: The Kotaku Review
Combined with an earlier five percent salary bump in April of this year, it's nice that Atlus seems to be reinvesting some of its profits into the people who make its success possible in the first place. Hopefully, other companies will take notice and follow suit. Pay your people!
.